Vivien Creegor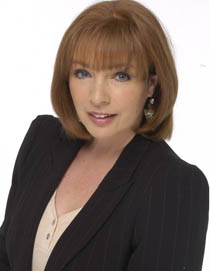 Vivien Creegor started her career at the BBC more years ago than she wants to admit!
She was invited onto the broadcast training scheme there, after which she was taken on by Radio 4 as a newsreader/announcer. There then followed a five year stint as the Regional Presenter of 'Points West' for BBC TV in Bristol. The BBC also invited Vivien up to TV Centre in London firstly to present the lunchtime news (called 'News after Noon' in those days!) and then to co-host a travel and transport programme, 'Transit', with the DJ Mike Smith which went out 'live' on BBC 2 on Friday nights. She was then head hunted by the fledgling Sky News, and spent 15 years mainly as the Presenter of the evening news but also doing stints on 'Breakfast' and 'Live at Five'. During this time Vivien's corporate career began in a fairly spectacular way as the United Nations in Geneva asked her to host various conferences for them in Beijing, Cairo, Sharm El Sheikh, Vienna and Geneva itself. This led to much more conference work for companies as diverse as ICI, Hewlett Packard, AstraZeneca, UBS, Coutts Bank and many more.
On leaving Sky, Vivien trained as an actress, living in California during the Summer of 2008 as she attended the American Academy of Dramatic Arts in Los Angeles, finding herself in a class full of 20 year olds! Back in the UK, Vivien works in fringe theatre, does voiceover work for two agencies and writes about three travel articles a year for 'The Mail on Sunday' – most recently going to India, Brazil and Alaska.