Allan King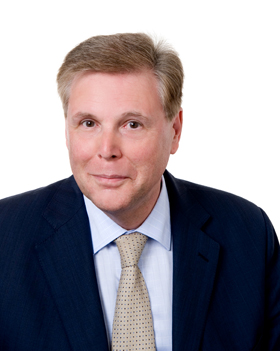 CEO and Course Director Allan King has worked in broadcasting for more years than he cares to remember, and was a main anchor with Sky News, Europe's first 24-hour TV news channel, from 1993 to 2008.  Sky News has an audience of up to 100 million people in over 90 countries, and in 2008 a programme Allan presented on the terrorist attack on Glasgow airport won a BAFTA, the television equivalent of an Oscar.
Allan's previous experience includes: LBC Radio in London where he presented a wide range of programmes as well as training the station's newsreaders and presenters; Independent Radio News; Independent Television News; Channel 4; and radio and television work in Germany and Austria.  His interviewing background ranges from pop starts to heads of state.
Allan obtained the first television interview with Sinn Fein leader Gerry Adams after the London Docklands bombing broke the IRA ceasefire in 1996.  He was also on air at the time of the Queen Mother's death in 2002 and received praise in several newspapers for his sensitive handling of this sad event.
In 2008 the Gibraltar Government appointed Group K Broadcasting to carry out an in-depth review of the publicly-funded Gibraltar Broadcasting Corporation (GBC).  The review was aimed at completely revamping the organisation to bring it into line with modern broadcasting practices.
Subsequently Allan was asked to implement the review's findings, and accepted a three-year engagement as Chief Executive of GBC, which ended in 2013.
Examples of his on-air work are here.