Allan King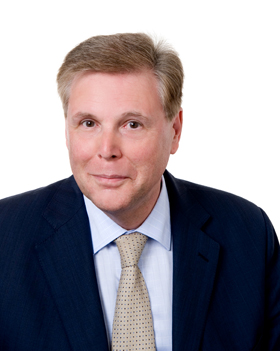 Allan King is well known as a presenter of award-winning television news, having been a main Sky News presenter for more than 14 years. He is now one of the country's top media trainers with clients including the Foreign and Commonwealth Office, the Ministry of Justice, the Home Office, the Cabinet Office and a host of commercial companies including multinationals. His courses cover radio, television and press interview techniques and effective use of social media. As well as the UK, he has run courses in India, Sri Lanka, Portugal, Russia and Tunisia.
A significant part of Allan's career has been spent in business and management. At 22 years of age he was running a radio station, and trained many of the presenters who founded the Independent Local Radio network in the late 1970s.
At Sky News Allan anchored many major breaking stories, including the terrorist attack on Glasgow Airport, winning a BAFTA in 2008. He was on-air when the Queen Mother's death was announced, and received praise in several newspapers for his sensitive handling of this sad event.
In the 1970s and 80s he was a familiar voice on national commercial radio as a main newsreader with IRN (Independent Radio News), and in London presented a wide range of programmes on LBC Radio.
In 2008 Allan was engaged by the Government of Gibraltar to conduct a complete review of the Gibraltar Broadcasting Corporation (GBC), the territory's equivalent of the BBC. The review was aimed at remodelling the organisation to bring it into line with modern broadcasting practises. Subsequently he was offered and accepted a three-year engagement as Chief Executive Officer.
The role involved overseeing the move from analogue to digital radio and television broadcasting, and establishing online operations including extensive social media platforms and apps for iOS and Android. Negotiating with suppliers such as Arqiva, and the union UNITE, was a key part of Allan's responsibilities. When he returned to the UK in 2013 he left GBC as a state of the art digital broadcast and online business.
He has also been involved in the record industry, releasing Bollywood music before the name Bollywood was invented and, in 1986, charting on his label a song called Somebody To Call My Girl sung by world champion boxer Barry McGuigan (if that sounds unlikely, remember that Barry was a singer before he was a boxer, and comes from a family of superb Irish musicians!)
These days Allan also acts as a broadcast consultant for consumer affairs and business programmes.
His hobbies include anything electronic – as he says, 'if you can put batteries in it or plug it into the mains, I like it!' This love of technology extends to the ancient as well as the modern, as he is an avid collector and restorer of 1920s – 60s radios, gramophones and telephones, and is a licensed radio 'Ham'.
Allan obtained a Private Pilot's Licence in 1980.
Examples of his on-air work are here.